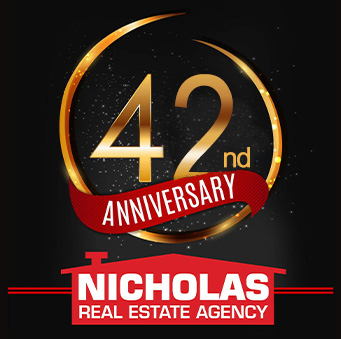 NICHOLAS TSELEPIS – BROKER/OWNER
Nick learned early on that his success depended solely on how hard he was willing to work. After immigrating to the United states from Greece as the age of 13, he constantly worked harder and longer to reach his goals. He obtained his Bachelor of Science in civil engineering from the New Jersey Institute of Technology in 1975. After working as an engineer, and part time real estate agent, Mr. Tselepis nevertheless found that his main love was manifested in his personal and deep concern for what goes on in the Real Estate industry. He decided to take more control of his destiny. Nick was soon to become an American Success story.
As the owner/broker of Nicholas Real Estate Agency, Nick is revered as a leader in the business. A leader who is knowledgeable, experienced and knows what it takes to get the job done. There are many priorities NICHOLAS TSELEPIS has for himself. One of the most important to him is his work ethic as a real estate professional. When it comes to selling or buying your home, he will not rest until all your needs are satisfied. You want a realtor who makes you his TOP PRIORITY. You not only have the right to expect that of Nick, but to experience it as well. Nicks business practice is to promise less and always deliver more. Actions speak louder than words, as Nick's business is primarily from referrals and past customers who trust in him.
NICK LEADS BY EXAMPLE– CIRCLE OF EXCELLENCE / PLATINUM LEVEL
For Realtors, achievement is measured by the attainment of award levels called the circle of excellence. Nick personally sold over $20,000,000 in Real Estate sales year after year. He has received consistently the prestigious Platinum level award which is the highest level of the New Jersey Realtors®, Circle of Excellence, which puts him in the Top 1% of all realtors. He is also included in the New Jersey Realtors® Distinguished Sales Club for over 10 consecutive years of excellence.